Commemorated under that theme ORANGE THE WORLD: END GENDER-BASED VIOLENCE AGAINST WOMEN, the South Sudan Council of Churches, in partnership with Kairos, joined the world and echoed its voice in advocating for the rights of women by raising awareness against gender-based violence and in the fight against gender-based violence. Under the theme 'Don't my brother….., don't do this wicked thing'! Samuel 13:12.
This international campaign is aimed to end Gender-Based Violence by 2030. The UN 2030 Agenda envisages "a world of universal respect for human rights and human dignity, the rule of law, justice, equality, and non-discrimination." Goal Number 5 emphasizes the importance of gender equality.
2021 16days of Activism marked 30 years since the campaign's initiation in 1991. The yellow color chosen for the commemoration symbolizes the bright future free of violence and is used as a sign to eliminate violence against women. This campaign calls for the world to take action and play a role in their communities by standing against violence against women and girls.
Under the Advocacy Pillar-Action Plan for Peace (APP) under the objective "create a conducive environment for peace, reconciliation and good governance." SSCC mobilized young women and men to create public awareness through radio talk shows on the fight to eliminate women and girls in South Sudan and commemorated on a day event in Juba Christian Centre. Used as a platform for advocacy and passing messages on the elimination of Gender-Based Violence against women and girls; this annual event was graced by women, men and children of faith, youth & women peace committees, civil society, community leaders, clergy, government officials and representatives of the international community (Diplomatic corps from Embassy of Canada represented by Mr.Eric Cripton Vice-Consul – Embassy of Canada). A total of 341 people (299 female and 42 male) attended.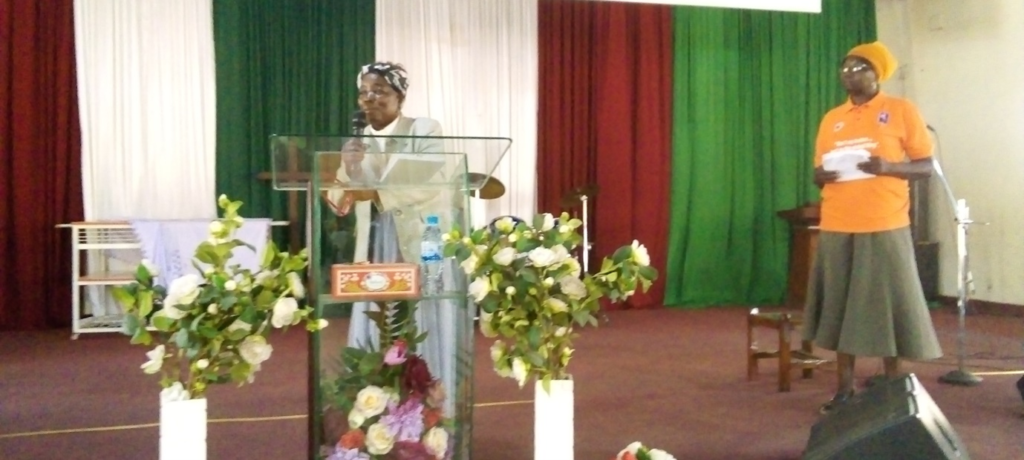 Sharing her experience, Rev.Paska Aciya Nimiriano said she was raped by a neighbor at age five and didn't dare to talk about it publicly till 2017. "I am healed inside and can now use my experience, in any event, to let other sisters come out and break the silence of violence and sexual abuse," she lamented.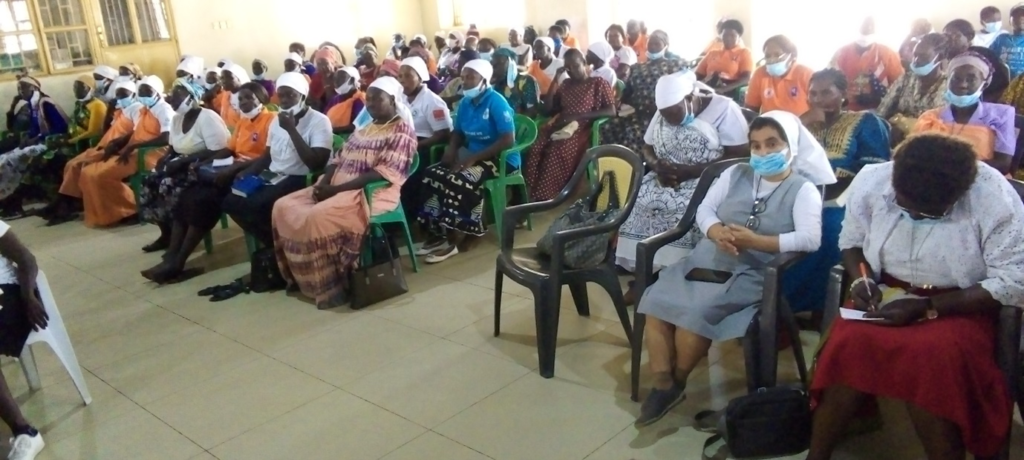 "We should embrace a Zero -tolerance culture that says big NO to gender-based violence, NO to Sexual Harassment, NO to domestic violence, No to sexual exploitation and any form of abuse." Said SSCC Youth of faith. Let's reclaim the most cherished values as Africans, and We should be our sisters' keepers.
This event encouraged the attendees to build confidence, resilience and strength, autonomy in dealing with the issues surrounding GBV. They (attendees) expressed hope for a better society if all eradicate negative attitudes and behaviors. Furthermore, the Women Link pledged to wear black on Thursday, joining the global campaign in speaking up for rape survivors and victims.