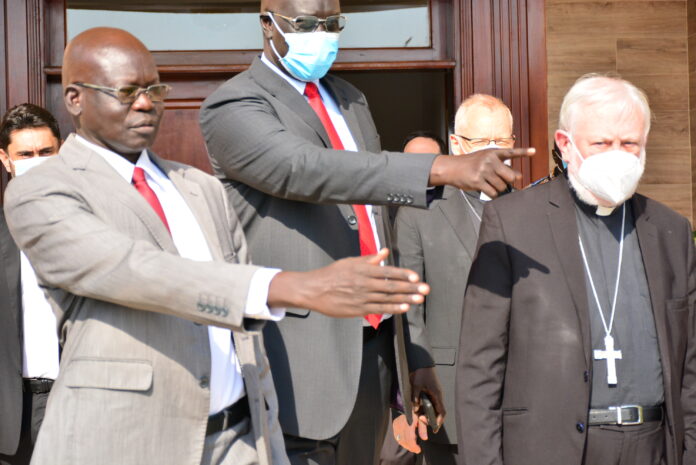 The Secretary of Relations with states visited Juba from the 21st to 23rd December, and this visit was to lay a ground for the Papal visit, which is anticipated to be between May to July.
Joint by Monsignor Andrea Piccioni of the Section for Relations with states. He was welcomed by the Minister of Foreign Affairs, Mayiik Ayii Deng at the Nunciature, Anglican Bishop Precious Omunku and Martha Jarvis, Charge d'Affaires at the Vatican embassy in Juba, Archbishop of Juba, and Bishops of Wau and Malakal, diplomats, and the General Secretary of South Sudan Council of Churches.
During the briefing at the Nunciature, the Minister of Foreign Affairs highlighted the holy see meeting with various groups of people starting with the president of South Sudan, His Excellency Salva Kiir "The archbishop will discuss issues related to our financial relations as well as the Rome initiative" he lamented.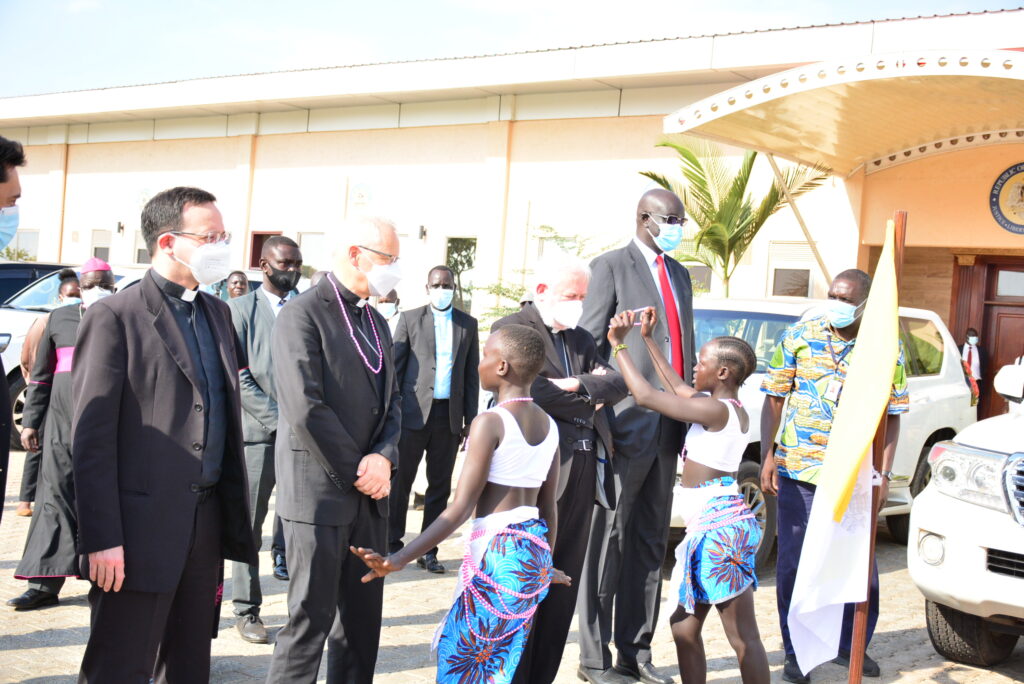 He explained how the Vatican is related to South Sudan and added that there are a lot of South Sudanese who the church has educated. "And it has also helped organize their faith during the liberation struggle to stay strong." He spoke.
He is lamented that the Government of South Sudan, led by his excellency president Salva Kiir, has been devoted to implementing the peace process. "The Republic of South Sudan government and particularly his Excellency Salva Kiir has been devoting his attention to the ongoing peace talks with the holy group in Rome. He also added that the visit of the secretary of Relations with states will strengthen the efforts of finishing the agreement with the holy group."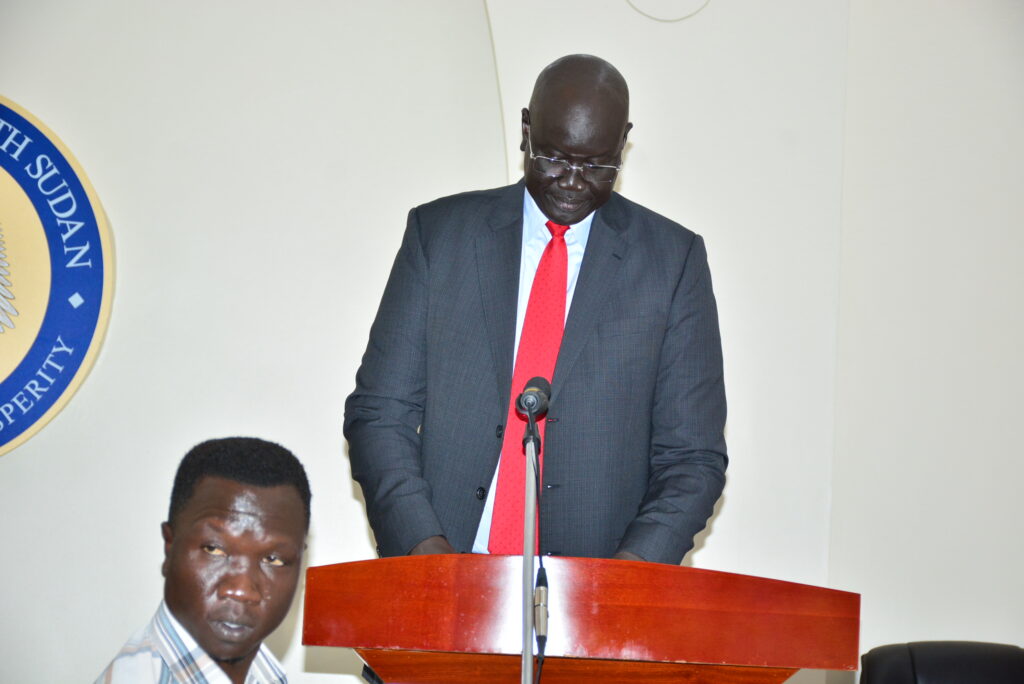 With much appreciation for the warm welcome, Gallagher urged those parties who were not committed to the agreement to commit and confirmed the coming of the long-awaited coming of the Pope to South Sudan.
During which he also affirmed the willingness of the holy see to see to it that South Sudan attain what it desires " We are not pretending to bring solutions, we are pretending to be able to resolve many of the challenging and difficult things that excite here, but we are determined to try and to make a contribution into what the South Sudan people desire and what the South Sudan people are willing to do" I quote
In the discussions with the church leaders, Archbishop highlighted the vital role of political leadership in implementing the A-ARCSS. He recommended the establishment of military tribunals to answer the question of command in the Necessary Unified Forces. Most importantly, he stated that there is a will for the Holy Father to visit South Sudan, and the visit is hoped to happen soon. He encouraged civil society to work with the government rather than demonizing it. He highlighted the importance of ownership of the R-ARCSS by the people of South Sudan.
Bishop Precious Omuku, called for regular conversations between the church and civil society for information sharing.
In the conclusion of the faith trip, Archbishop Gallagher reflected how energetic and optimistic Africans are. On his thought for Christmas, "this is a country of great faith, with a great Christian Tradition. And Christmas is a moment when indeed Jesus Christ, in his frailty, comes among us. God chooses humanity. Therefore, there is a great message of hope and perseverance."