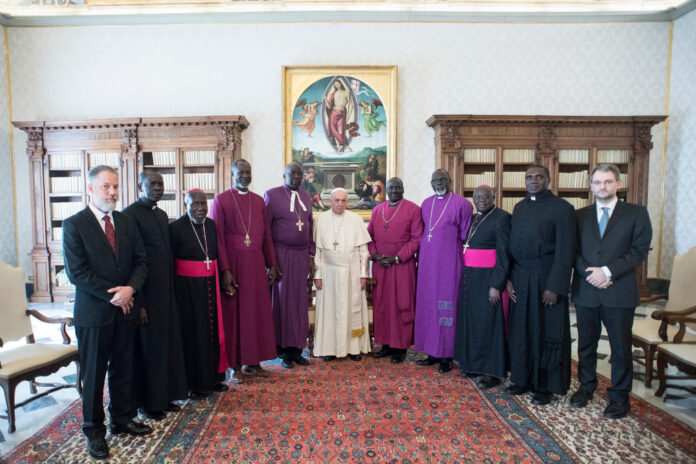 Today marks three years since the Peace retreat visit of our leaders to the Vatican in April 2019. Since then, many peace processes and agreements have been developed to restore lasting peace and security in South Sudan.

Unfortunately, the country continues to witness several inter-communal fights, often trigged by cattle raids, land grabbing, and child abduction, heightened by ethnic tension and revenge attacks.

As we enter the holy week of Easter, we call for an end to the ongoing communal conflicts to attain a peaceful South Sudan.

As we prepare for the Papal visit in July 2022, we urge all stakeholders and actors of peace to continue working towards a wave of sustainable peace, reconciliation, and forgiveness.

#Peace #Reconciliation #Forgiveness