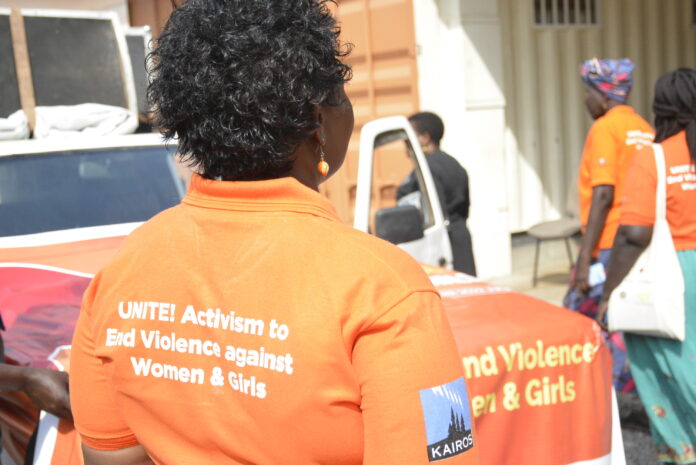 The 16 Days of Activism Against Gender-Based Violence is an international campaign to end violence against women and advocate for women's rights. The campaign that was incepted in 1991 runs from the 25th of November (International Day for the Elimination of Violence against Women) to the 10th of December (International Human Rights)
According to a report by the National Ministry of Gender, Gender Based Violence has been categorized as; Sexual assault at 3%, forced marriage at 6%, denial of resources at 12%, rape at 14%,  psych/emotional abuse at 23%, and physical marriage 41%. Because of women being in abusive relationships and marriages due to culture, traditions, or taboos, Intimate Partner Violence (IPV) has risen in the country with fewer reports from the survivors and victims. This has not only limited the activities in the women and girls' spaces to access support systems/safe spaces but added a greater risk of experiencing economic abuse as well as sexual exploitation and abuse.
This year the South Sudan Council of Churches, in partnership with Kairos, joint the campaign in a unique and memorable way. The women link did not only have a radio talk show campaigning to end GBV, but they visited marketplaces to raise awareness on sexual exploitation and sexual gender-based violence to women in the markets and women in business and empowered them with knowledge on how to report and avoid sexual exploitation and to unite with the men in the market to end violence against women and girls. Furthermore, the women link visited families and encouraged discussions on the SGBV in small groups.
Finalizing the 16 Days of activism, the women link, ICCs, Youth of Faith, and Church leaders gathered in the Guest House to celebrate the importance of raising awareness on ending Gender Based Violence. This was done through songs, dramas, and dances.