In November 2021, SSCC and FCA piloted the first "Youth of Faith Conference" in Juba, which brought together over 60 youth of faith from the regional offices Equatoria(Juba), Bahr El Ghazel (Wau), and Upper Nile (Malakal). The Conference, which lasted for three days, created a platform for the youth to share ideas and experiences in their work, inspirational leaders including Hon. Rebecca Joshua were selected to dialogue and share their stories.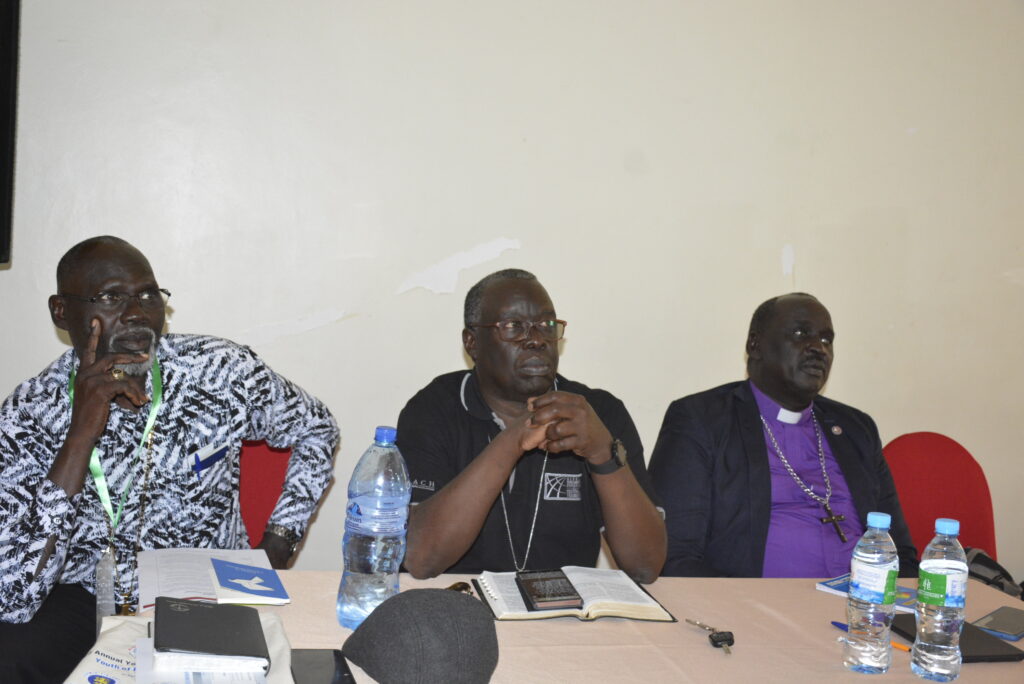 The key recommendations from the conclusion of the pilot 2021 conference included youth exchange visits to learn and share experiences, which happened in Wau, Ghana, and Juba in July, Nov, and Dec 2022, respectively. Further recommendations included training on trauma healing and conflict sensitivity.
Towards actualizing the APP, the SSCC youth desk, in collaboration with FCA, organized the second annual youth of faith conference that brought together 65 youths of faith to Juba with selected special guests and partners. Participants were selected from the APPEAR project areas; Juba, Malakal, and Wau.
Under the Theme Intergenerational dialogue in support of youth engagement in peacebuilding, the December 2022 conference aimed at giving youth opportunities to participate in a well-thought-out conference. The three days annual youth conference provided a platform for sharing experiences, knowledge, and learning from each other on how to engage the youth on SSCC Action Plan for Peace in their respective regions. To widen the scope for learning and information sharing, selected number of conference participants were selected to be a part of a radio talk show.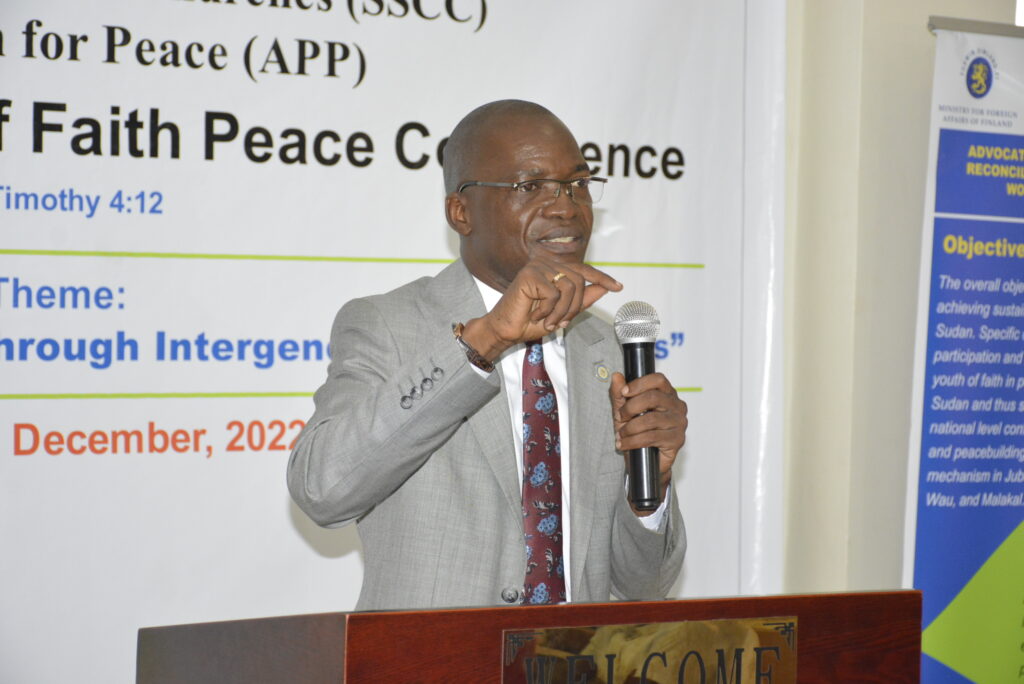 Among the mentors were Emeritus Bishop Arkanjelo Wani Lemi, Presiding Bishop of the African Inland Church (AIC), Rt. Rev. Bishop James Lagos Alexander, Former General Overseer of Sudan Pentecostal Church, Isaiah Majok Dau , Undersecretary MoPB, Hon.Pia Philip, Ms Lydia Mingani from the SWISS Cooperation, Ms, Riya Yuyada of Crown the woman, to mention be few.