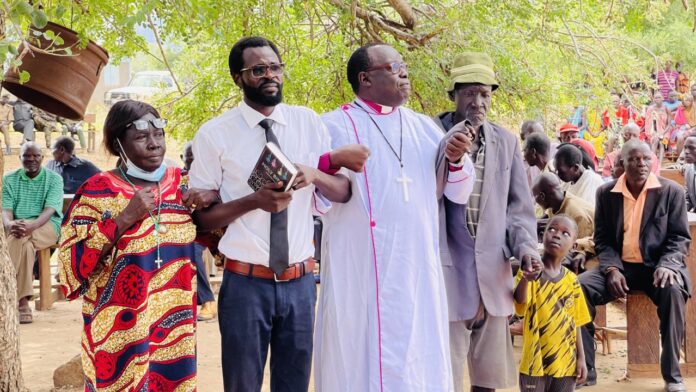 Eastern Equatoria has been witnessing an increase in communal violence, road ambushes and cattle raiding. The worse violent conflict that occurred in Lowareng Cantonment site on 22nd March 2021 left several people dead and later there was another attack at Camp 15 leaving seventeen innocent civilians lost.
Violent conflicts among the communities of Toposa, Buya, and Didinga continue to rage due to revenge killings and attacks, cattle raiding, road ambushes that has led to destruction of properties and displacement of people. However, the government has remained paralyzed and unable to peacefully resolve the Communal conflicts.
South Sudan Council of Churches in partnership with UNDP and Swiss Embassy in South Sudan organized a Consultation and solidarity visit to the area of Camp 15 that saw hundreds of the community members come together. Amidst jubilation and tears, a platform for reconciliation was given to the community members where many came up to speak freely, apologize and forgive each other.
The community further called on the church to deepen its presence in the area to preach peace to disarm hate, and revenge from the hearts of the people to avoid conflict and violence in the community. The initiative targeted Local Church Leaders (ICCs), Youth, Community leaders, elders, and the Women in Camp 15 (Loriyok).