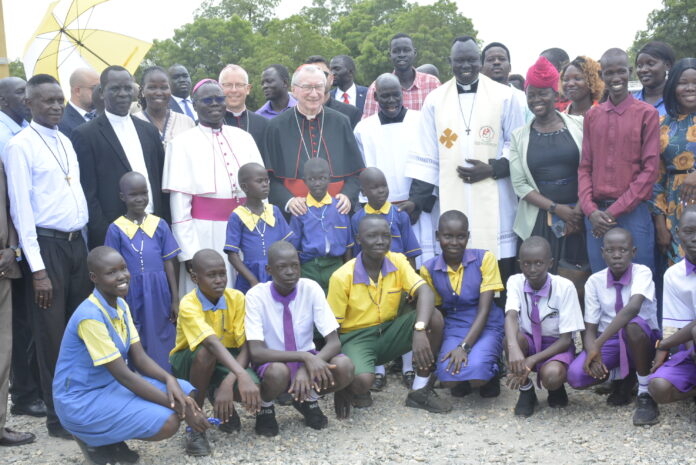 In South Sudan, young people have taken up the call of His Holiness Pope Francis to promote peace and reconciliation in their communities. Inspired by the Pope's example, they planted peace trees to symbolize their commitment to values like hope, patience, and reconciliation. The campaign was a month-long effort, which culminated in a visit from His Eminence Cardinal Pietro PARTRO, the secretary of State of the Holy See.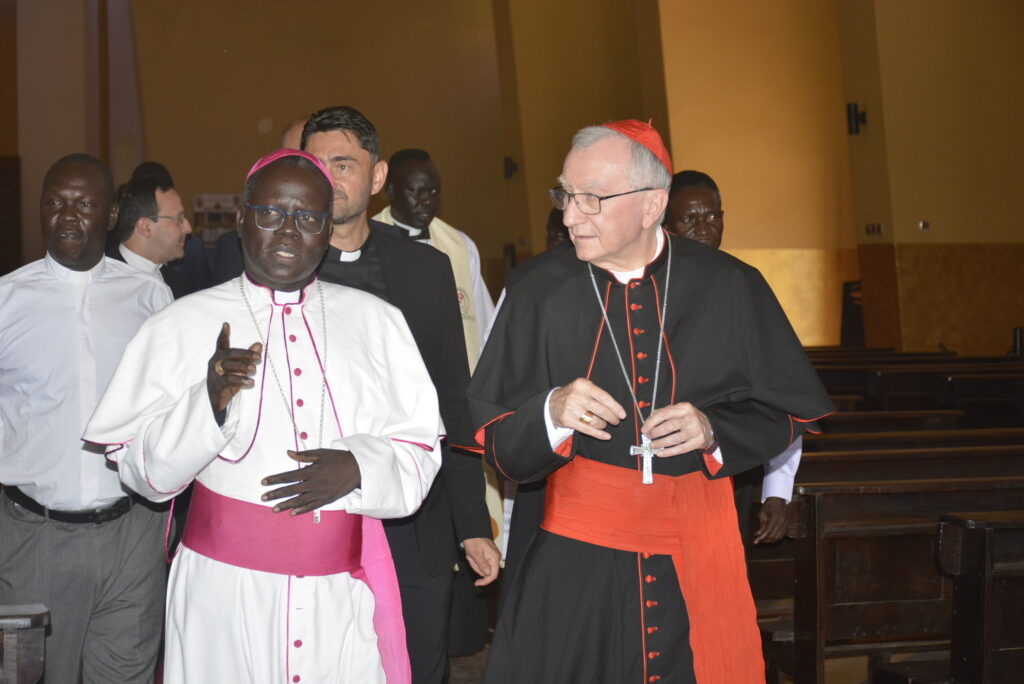 During his visit, His Eminence joined the youth in planting fruit, shade, and drought-resistant trees indigenous to the area. This gesture was a reminder of the Church's commitment to peacebuilding in South Sudan and a symbol of solidarity with the people of the country.
"It is a symbolic ceremony, and it means that we want to take care of nature and creation, according to what Pope Francis taught us. The young people's involvement shows their concern for the future of this country, the environment, and the world." His Eminence Cardinal Pietro PARTRO
The event was attended by the Archbishop of Juba and cardinal-designate, The Most Rev. Dr. Stephen Ameyu Martin Mulla, and the Apostolic Anuncio in Juba. Together, they worked with the youth to plant the trees at St. Theresa Cathedral in Kator, a location that would serve as a lasting reminder of their commitment to peace and reconciliation.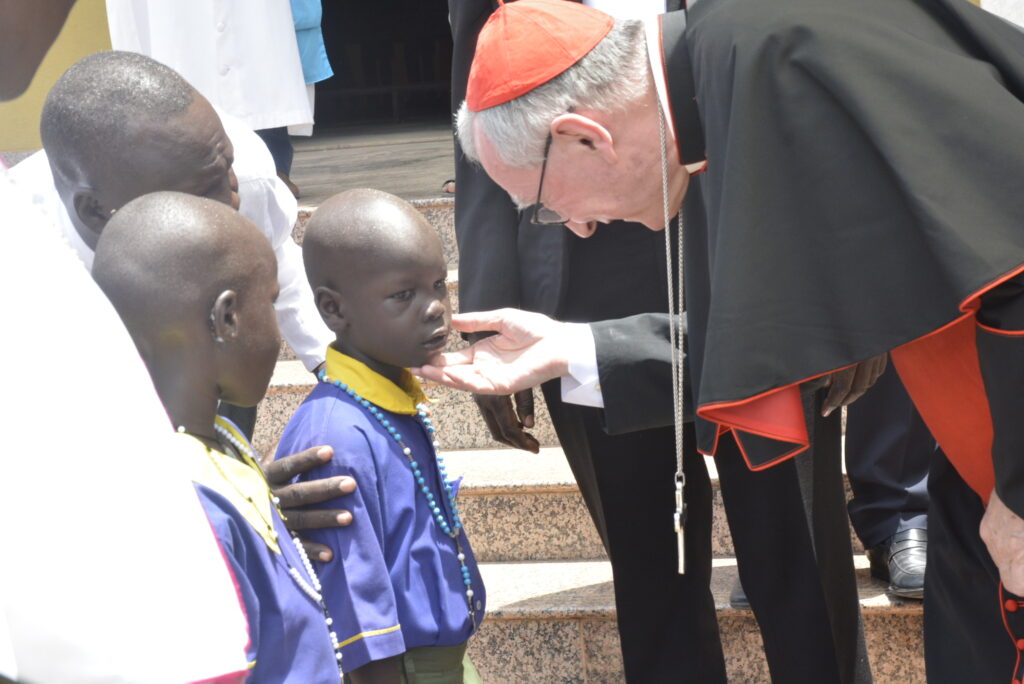 The campaign was a great success, and it was heartening to see the young people of South Sudan taking such a proactive role in building a brighter future for their communities. With the Church's support and its leaders' commitment, there is hope that this journey toward peace and reconciliation will continue for years to come.
"……………planting tree more trees is a symbol of us taking care of mother earth. We can regain the loss and destruction that human nature has caused…………..
Each one should plant a tree to change our environment.
Peace is the best way of restoring the environment; with peace, we can plant more trees." The Most Rev. Dr. Stephen Ameyu Martin Mulla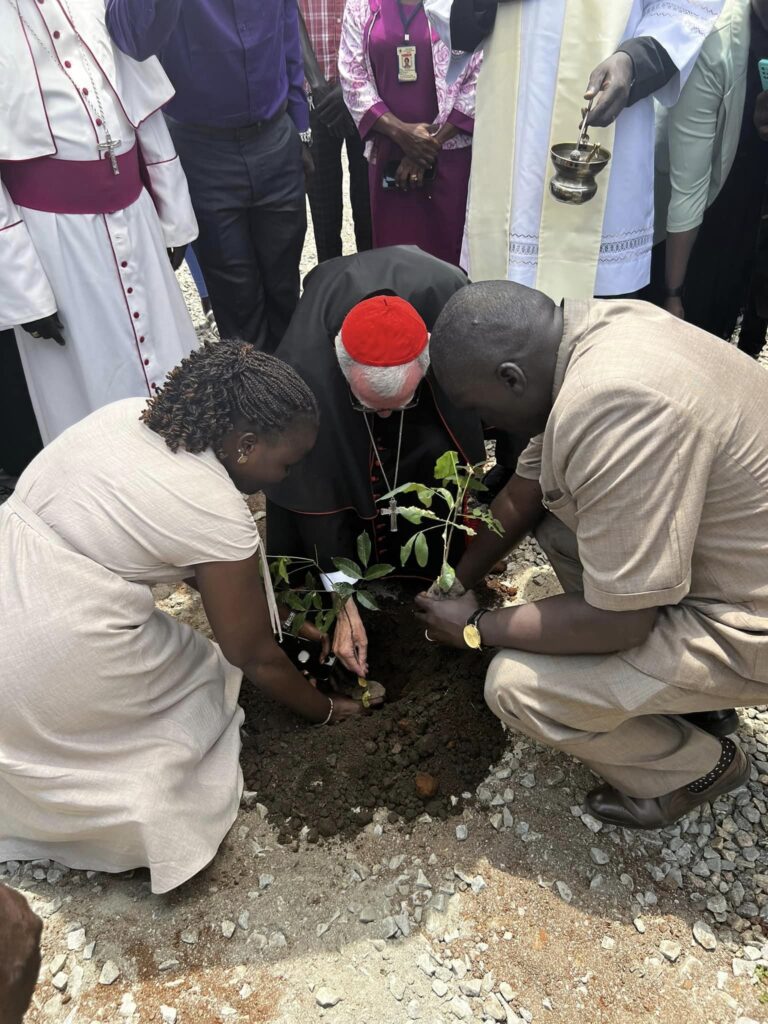 On his arrival on Monday, His Eminence Cardinal Pietro Partro met with the minister of Presidential Affairs, Dr. Benhamin Barnaba Marial, His Excellency Salva Kiir Mayardit, the First Vice President, H.E Rieck Machar, and later that day, he met with church leaders. He will further his solidarity visit to Malakal and Rumbek on the 15th of August 2023 and 17th of August 2023, respectively.