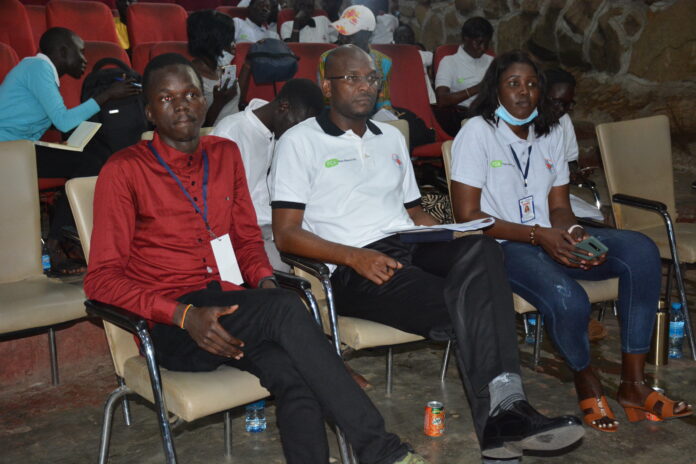 In 1999, the United Nation General Assembly in its resolution 54/120, endorsed the recommendation made by the World Conference of Ministers of Youth (Lisbon, 8-12 August 1998) that 12th August be declared International Youth Day. Since then, the day has been globally commemorated to give opportunity to celebrate and mainstream the youth voices, actions, and initiatives, as well as their meaningful, universal, and equitable engagement.
In a colorful and small celebration, South Sudan Council of Churches in partnership with Finn Church Aid and Triumphant Development organization joined the rest in the world to mark the day at Nyakuron Cultural Center in Juba.
Among the attendants was the Minister of Youth and Sports, Hon. Albino Bol Dhieu who constantly reminded the youths of their active role in Peace building. He further encouraged Youth to shun off from being incited in wagging war in the Country.
"let us preach peace to the young people, we can not afford to go back to war again. For me my only message to the young people is that we have been used as tools of destruction, but the time has come for us to use our own energy to become tools of construction. This is the time. Those beating the drum of war, if we say no to them, they will not get forces to go and fight …" Hon. Albino Bol Dhieu, The National Minister of Youth & Sports in South Sudan.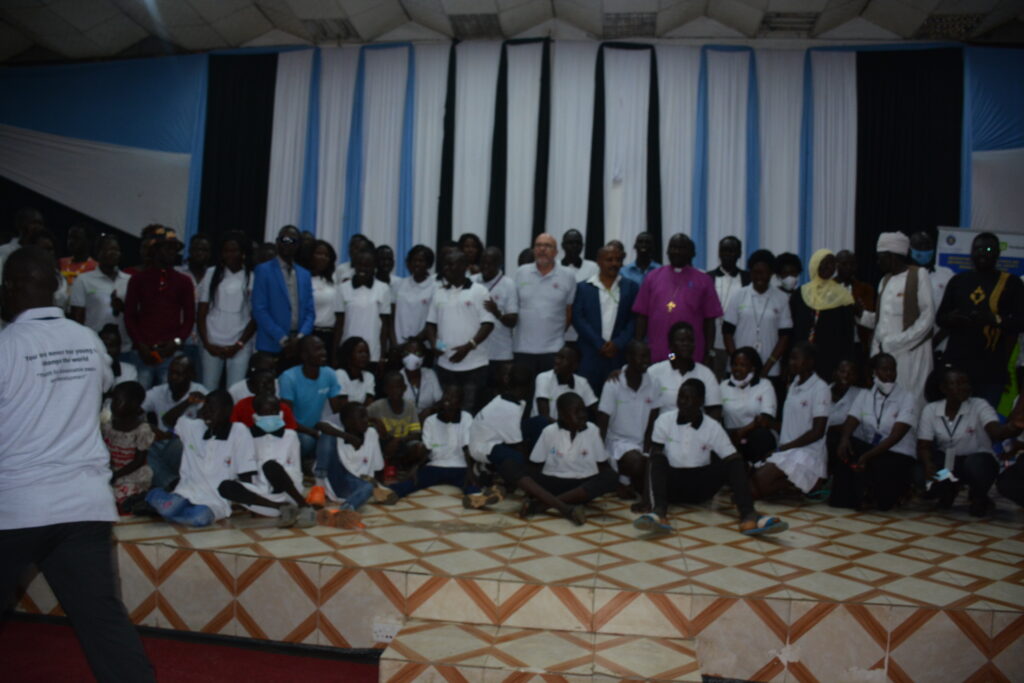 According to the 2008 Census that was contacted by the government of the Republic of South Sudan and supported by United Population Fund (UNFPA) , the youth cover a population of 73.7% in South Sudan, However, at all levels, deep inequalities and a lack of political and social inclusion and representation appear to be at the core of Youth in South Sudan.
South Sudanese youth have continuously stated that their voices are not sufficiently considered, less presented, their needs sufficiently understood and met, and that their engagement and empowerment in various processes is remains a big Challenge.
In his remarks, the country Director of Finn Church Aid, Berhanu Haile acknowledged the crucial involvement of youth innovation in enhancing climate mitigation and environmental policies. He further encouraged the involvement of youth in Social and economic transformation.
The global theme of this year's celebration was, "Transforming food systems: Youth Innovation for Human and Planetary Health." Meanwhile South Sudan Council of Churches theme was, "South Sudan youth for sustainable peace and development." With a slogan "Youth for Peace"