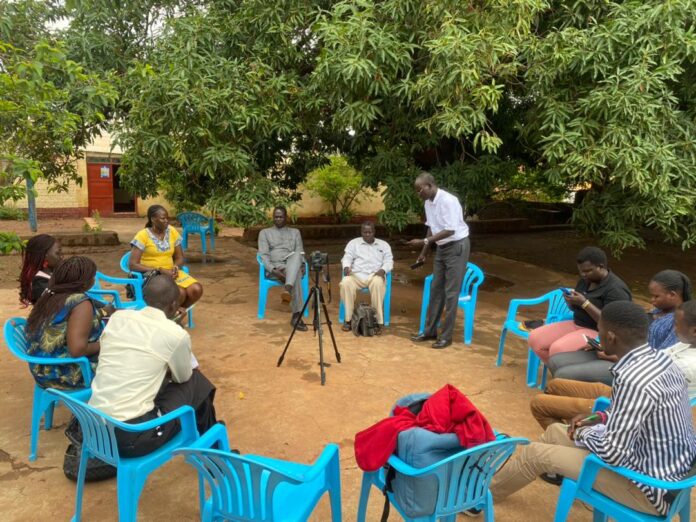 In partnership with Fin Church Aid, the South Sudan Council of Churches organized a youth exchange visit in Wau. During the International Youth Day in 2021, the Youth of faith and Youth peace Ambassadors spotted tribalism as the main factor hindering their contributions to the promotion of peace in South Sudan; hence they initiated a regional exchange visit among themselves.
The regional youth exchange visits are mainly aimed at supporting the role of the Youth of faith to gain knowledge and skills on best practices for peacebuilding and conflict resolution in Bahr el Ghazal. It as well focuses on sharing their experiences and learning among Youth.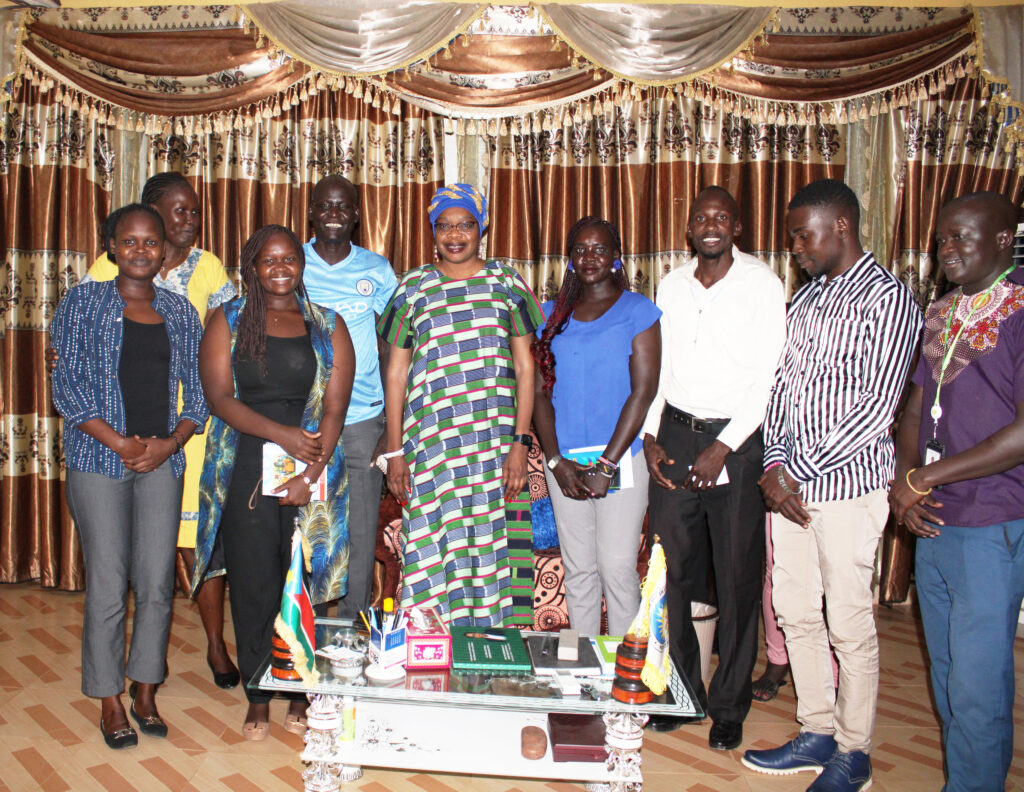 As an opportunity for intergenerational dialogues on leadership with leaders, the five selected Youth of faith met with different stakeholders who contributed to the current holding peace in Wau. The Youth met with Women and Youth of faith from Bahr El Ghazal, Church leaders, and Government officials – Minister of Peace Building Hon. Monica Louis and Hon. Sarah Cleto Rial, Governor of Western Bahr El Ghazal State, to learn about the involvement of these stakeholders in peacebuilding and the mechanism used to attain peace in Western Bahr El Ghazal State and get ideas on how both institutions can involve young people in peacebuilding processes in Western Bahr El Ghazal State.
In the event of sharing these achievements, SSCC and FIN Church Aid conducted a joint radio talk show for the Youth of faith both from Juba and in Wau to elaborate on lessons learned during the visit – shared their views on Independence Day and experiences in the journey of peacebuilding with the audience/listeners.